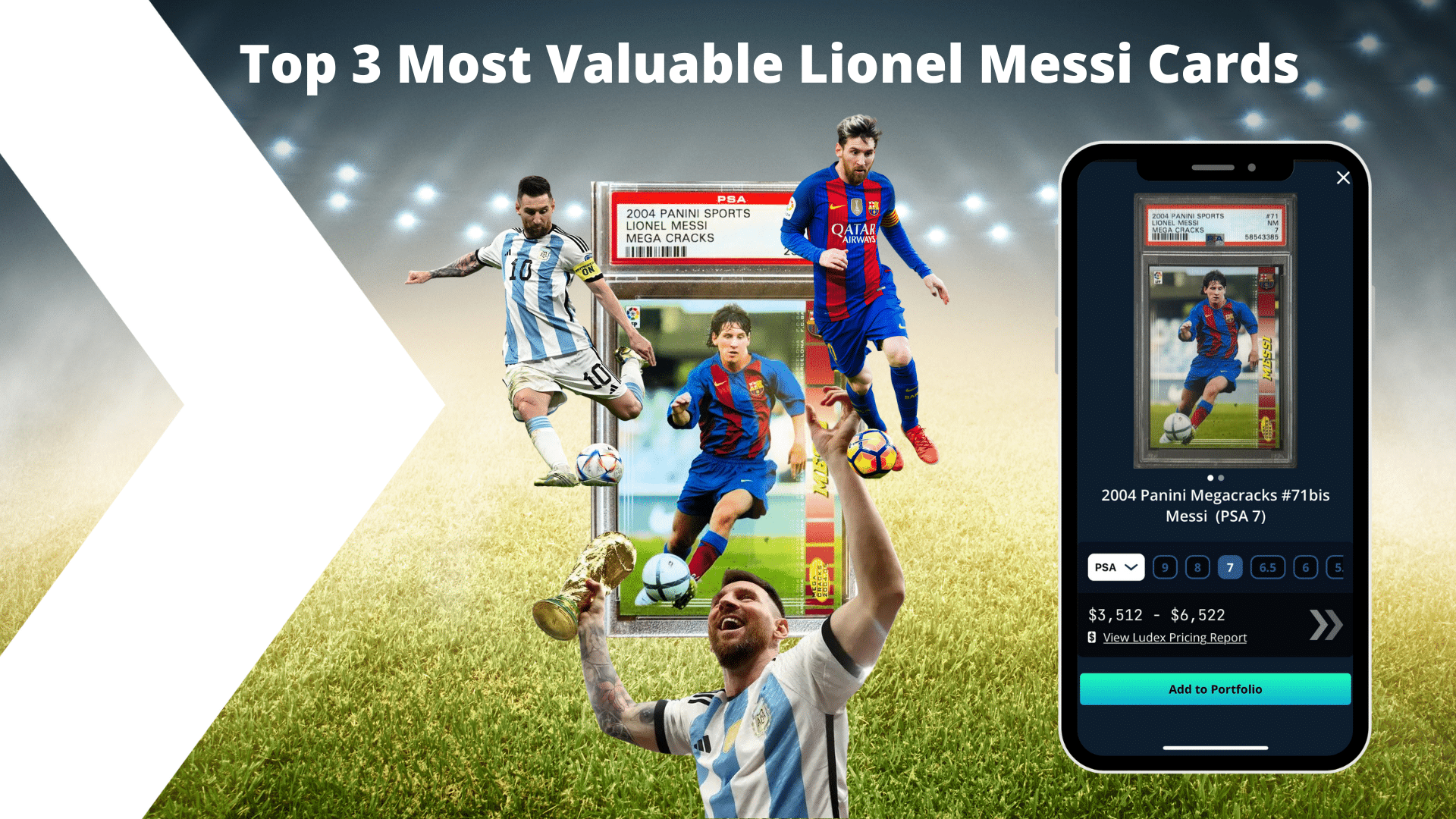 For soccer fans and collectors alike, Lionel Messi is a name synonymous with greatness or a certain type of animal…Known for his mesmerizing dribbles, precise passes, and prolific goalscoring, Messi has been hailed as one of the greatest footballers of all time. It's no surprise that his trading cards are among the most sought-after collectibles in the sports memorabilia market. Here, we dive into some of the most valuable Lionel Messi cards in existence.
$159,584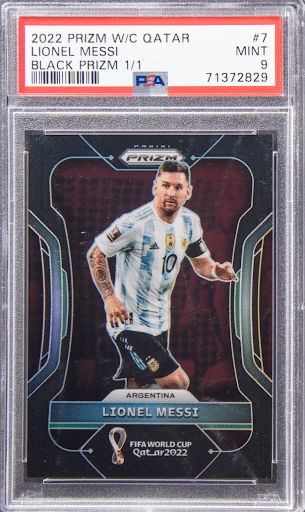 Number 3 on this list should not surprise anyone. In 2022 Lionel Messi, finally, after many international struggles, Messi won his very first World Cup Championship. That win solidified him as the GOAT in the soccer world. The Black Prizm parallel of this card is a 1/1, meaning there is only 1 in existence, so it makes sense that this card sold for $159,584 on Goldin Auctions making it the third most valuable Messi card ever. 
Just in case you want to buy a different parallel of this card, click HERE to shop on eBay!
$336,000
Let's be honest with each other, this is the most iconic and sought-after Lionel Messi card. This is Messi's TRUE rookie card. Due to its rarity and importance, Mint and Gem Mint versions of this card are going to cost a pretty penny. There are 19 PSA 10s in existence, the highest sale being $336,000 by Goldin Auctions back in 2021. It is believed that PSA 10s are currently valued at around $280k. Now please don't think your wallet will catch a break when trying to buy a PSA 9 of this card, because those are still worth around $25k, making it the crown jewel for any soccer card. It is very hard to find a true authentic raw version of this card, so check out some graded versions that are for sale below! 
$500,000+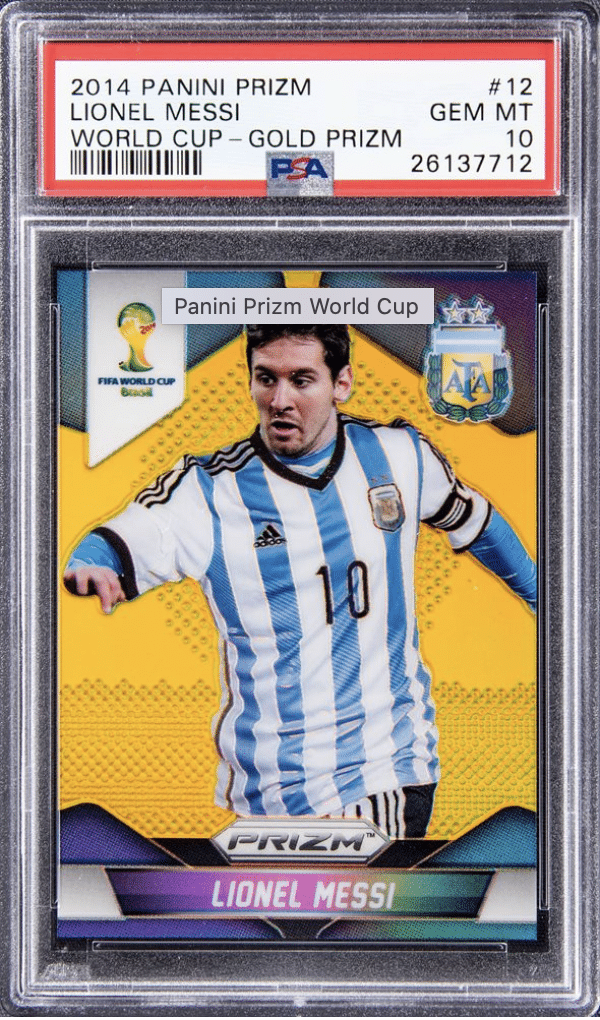 Let's close this list out with the first-ever Panini Prizm card featuring Lionel Messi. With Panini Prizm being one of the most popular releases every year and this being Messi's first-ever Prizm card, of course, this was going to be featured on the list. The Gold Prizm parallel of this card is /10, meaning there are only 10 of these cards in existence. With that being said only 2 of those are graded as a PSA 10. This card right here is special, there are no if's, and's, or buts about it. Messi is legendary and Gold Prizms are legendary, that is why this card sold for over $500k in 2022, making it the second-highest soccer card sale in history, next to Pele's rookie. First-year Prizm cards are always special, no matter how late in someone's career they are introduced, it is always a great addition to anyone's collection. 
Would you like to add one to your collection? Click HERE to buy on eBay!
For both casual fans and serious collectors, owning a piece of Messi's legacy is a testament to the passion and admiration for one of the most important athletes in history. Whether you're in it for the investment or the love of soccer, these Messi cards are undeniable treasures in the realm of sports collectibles.
Download Ludex For Free!
---
Want more Ludex content?
Sign up for the LUDEX Newsletter to recieve the lastest posts right to your inbox!