Trading & Sports Card ID Made Simple
As the Hobby has grown over the last couple of years, so has the amount of variations and parallels you have to keep track of. "Is this card a base, parallel, or variation?" is becoming a question every hobbyist asks themselves whenever looking at a new card. We use our AI identification scanning technology to identify every characteristic for all cards in your collection. It's as simple as taking a picture of your card, we take care of the rest.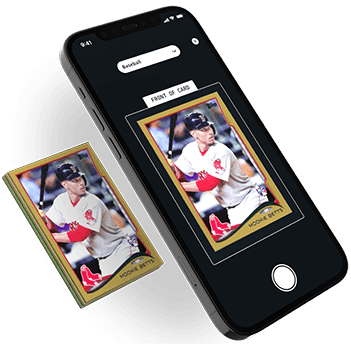 Scan & Organize
Using our advanced AI scanning technology, there's never been a faster and easier way to evaluate and identify every card in your collection. Rest assured you have all the tools you will need with Ludex.
Take a picture of the card you want to identify, we'll handle the rest. Then manage and organize your collection with your Ludex portfolio that places every card in your collection in one place.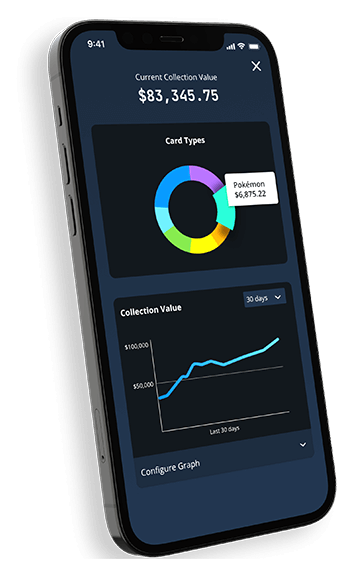 Track & Grow
The trading card market is dynamic and disjointed. Ludex makes it quick and easy to find out the answer to the question we all ask ourselves, "what are my cards worth?"
After scanning your trading cards with Ludex AI, you can easily track the value of your collection. We enable you to value your raw and graded cards in the moment and over time as your collection grows.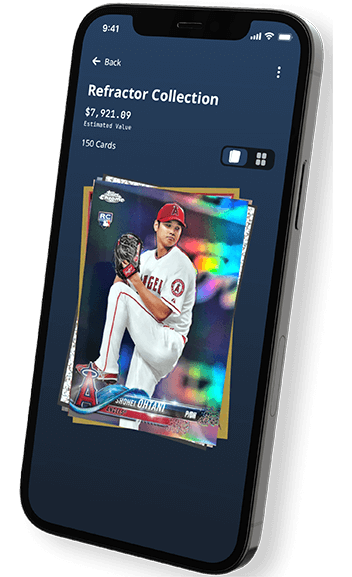 Engage & Trade
You will be able to organize your collection in the Ludex platform, but that's not all. Pick your favorite cards to show off – Now the fun begins! You can highlight your favorite cards in your Showcase and connect with users in the upcoming Trading Card Marketplace like never before.
Whether you're new to The Hobby and just ripped your first pack or you're an experienced trader with a curated portfolio, Ludex is the first fully dynamic sports and trading card platform where hobbyists can connect and get accurate trading card values. It's never been easier to be an all-star collector.
Scan & Organize

Track & Grow

Engage & Trade
Would You Like to Learn More?
Frequently Asked Questions
Our goal at Ludex is to give a member an all-encompassing experience. Our platform will be the full life-cycle of trading and gaming cards, including: identification, valuation, organization, and monetization. We are building a trusted community-driven platform, where we are using cutting edge technology to amplify The Hobby and foster transparency between members.
Ludex uses multiple layers of AI technology to correctly identify your cards and gives you all the information you need to monetize your collection. We optimize any images scanned into the platform to personalize your portfolio, bringing your collection to life on your phone or computer.
Ludex uses a proprietary algorithm and technology to reduce the confusion around what your collection is worth. Our algorithm identifies relevant comps for your cards from across all major marketplaces to provide you with the most accurate value estimate.
Adding cards to your portfolio takes seconds, making it simple to digitize your collection. You can then organize, customize, and prioritize your entire portfolio with Collections. Then easily share with other hobbyists to show off your favorites. Quick identification will also make listing your cards in our soon-to-launch trading marketplace lightning fast.
LUDEX is available now in the App Stores. Visit our homepage for instructions on how to Join!
Didn't see what you're looking for?