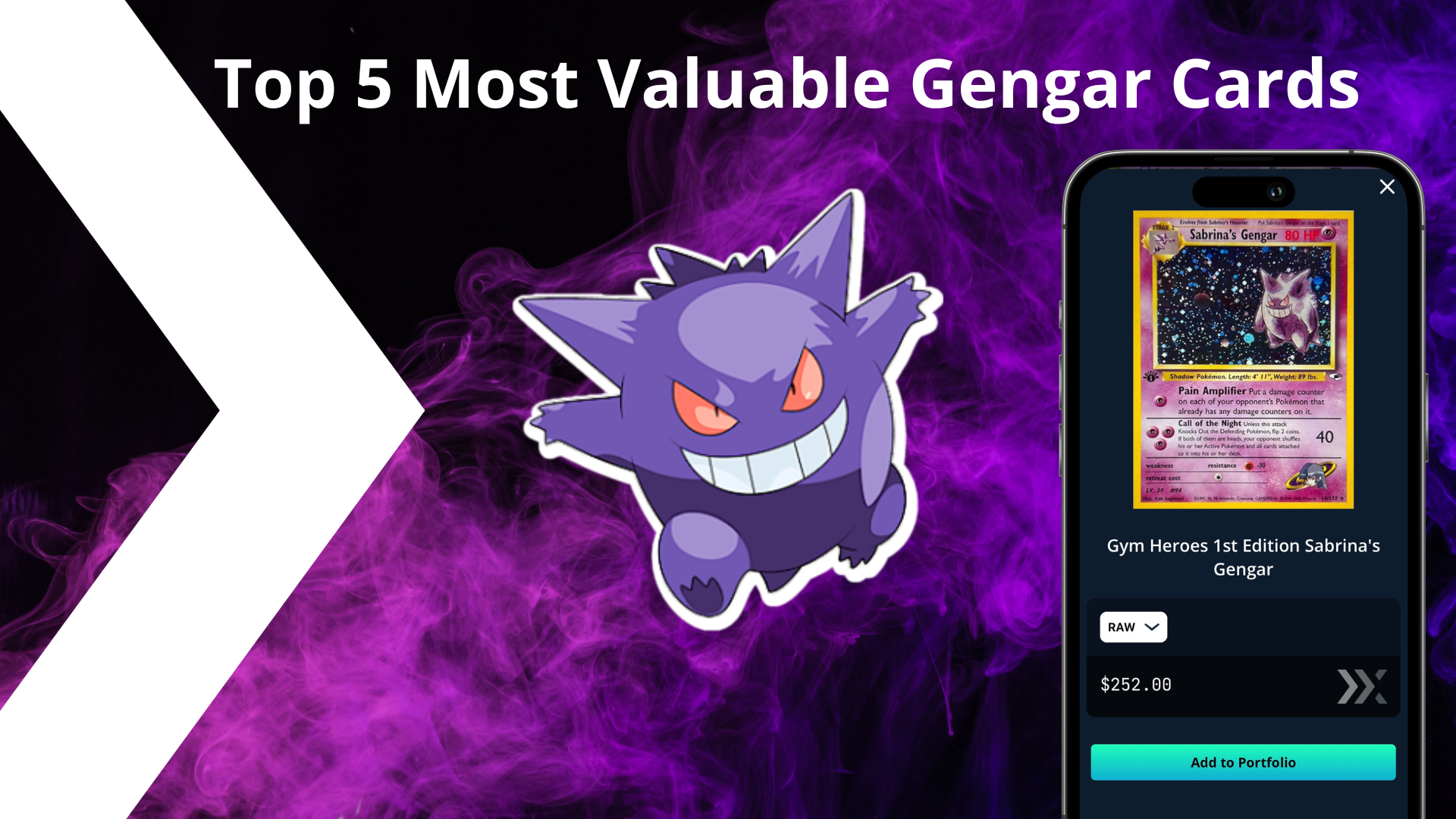 Okay people, it's Halloween, so it only feels right to give you a Top 5 Gengar Card list. Now, a lot of you who are reading this might not know who Gengar is, or why Gengar and Halloween have anything to do with each other. Well, it is plain and simple, Gengar is a ghost Pokemon, and Ghosts = Halloween get it? Not only that, Gengar is one of the most famous and beloved Pokemon in history. There is almost a cult following behind Gengar (especially if you are in your 30s and grew up collecting and watching Pokemon *cough cough*) With all that being said, there is some serious value in Gengar cards, especially the ones we are going to talk about in 3…2…1!
*Quick Note, these prices are based on NM (near mint) pricing within the Ludex App!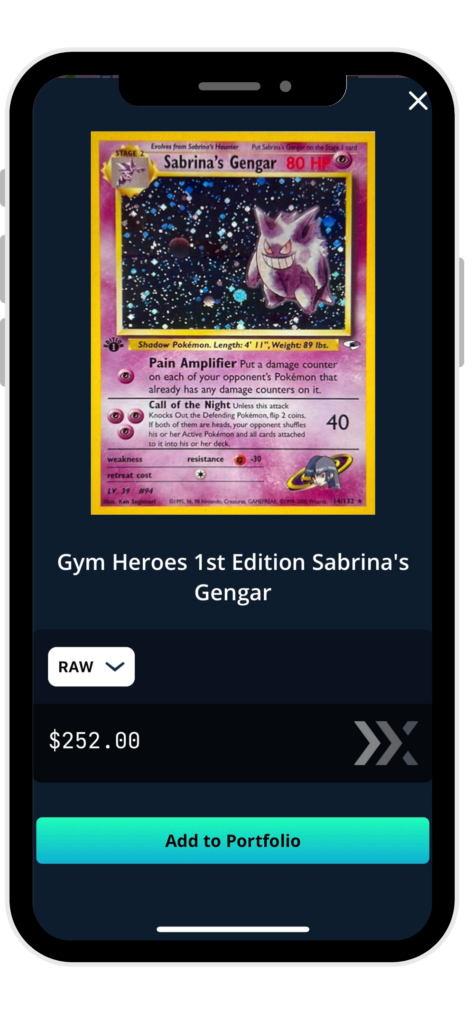 Click Here to Shop: https://ebay.us/DFiLFd
I am not going to lie, the Japanese version of this card is my favorite Pokemon card ever. Growing up I was so intrigued by the Japanese version of this card for one reason and one reason only, the graveyard. There was a graveyard in the background of the Japanese version but it was removed from the English versions because they thought it would be too grim to feature a cemetery in a kid's card game. Gengar is a ghost Pokemon, the graveyard was perfect! Sorry I am ranting, but this card is classic (especially the 1st Edition) and it deserves to be on any Top 5 list when it comes to Gengar and even Pokemon in general! With a PSA 10 population of LESS than 100, a PSA 10 could run you close to $4k.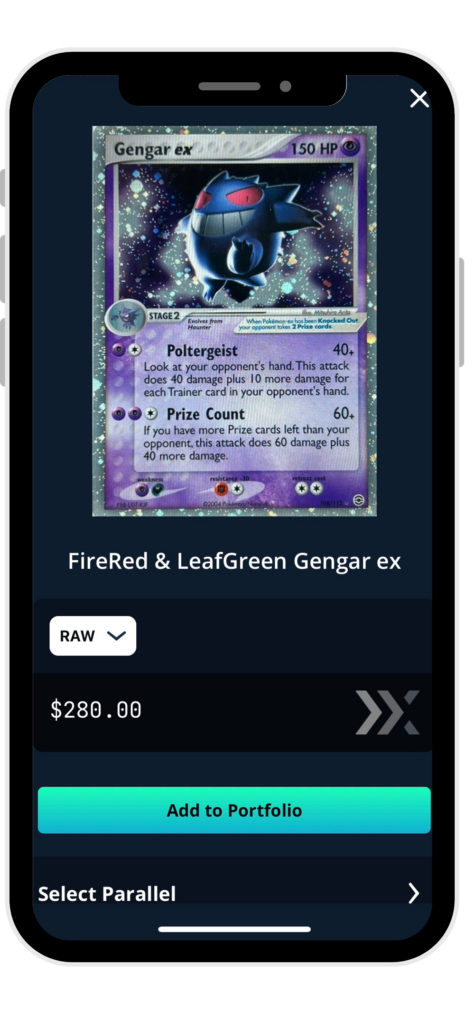 Click Here to Shop: https://ebay.us/fG7sLT
This next card sticks out to a lot of collectors because of the fact it features Gengar in a completely different form than Pokemon fans were used to. Gengar is portrayed in 3D with holofoil sprinkled all over the card. This card is ultra rare and hard to grade. Once again, it has a PSA 10 population of less than 100 valuing it around $2,300.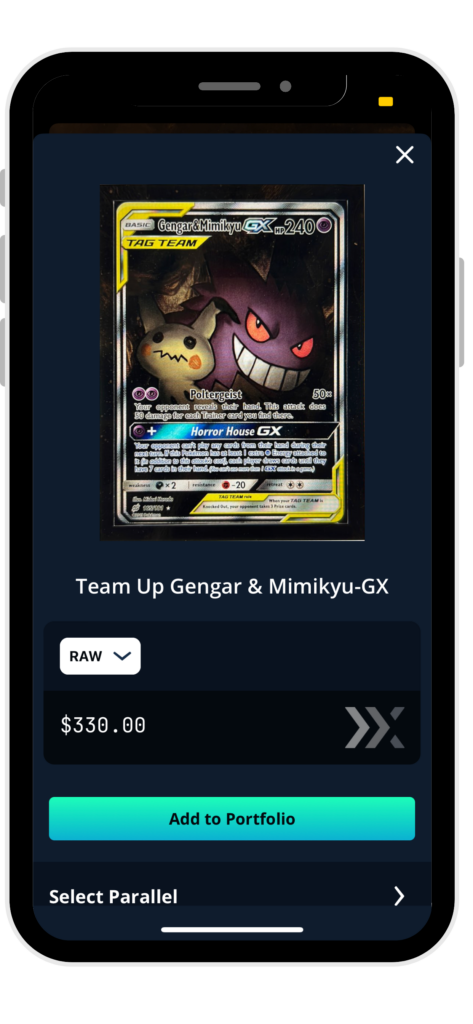 Click Here to Shop: https://ebay.us/UsvhoT
This is the most modern Gengar card on this list, coming out in 2019, also featuring Mimikyu. Talk about an extra spooky Pokemon card, not only do you have Gengar on it but you also get Mimikyu, who is extra creepy. Mimikyu is a ghost Pokemon that wears a bag on its head which has Pikachu's face drawn on it, like a mask. This card is ultra rare and very hard to pull. Not only that, what makes it so expensive is that Pokemon Game players love to play with this card, which instantly adds to its value. Even as an ultra rare, this card does have 656 PSA 10s in existence, making the value just around $700. Even though 4 and 5 on our list have a much higher value when it comes to the graded version of the card, this one still is worth more as a raw card in NM condition.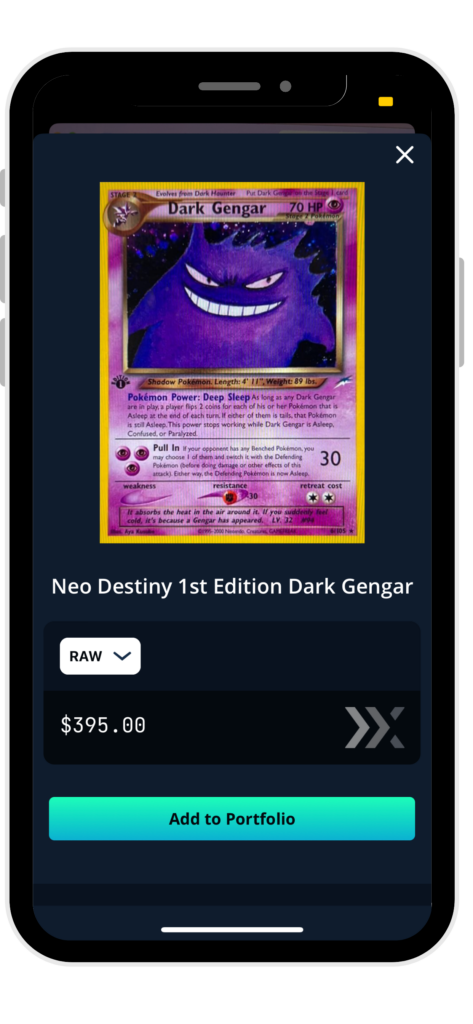 Click Here to Shop: https://ebay.us/UyrClP
We have a monster on our hands with this one, literally. When you see "Dark" before any Pokemon's name, it means that they are Pokemon that are a part of Team Rocket. And if you didn't watch the show, Team Rocket are the bad guys. The Neo Genesis Series of Pokemon was introduced in the early 2000s and it took the Pokemon world by storm because it introduced brand new Pokemon characters outside of the original 151. Yet, Gengar, an OG, was still able to steal the show. This card was the first time fans and collectors had seen Gengar portrayed completely differently from the original character illustration. Gengar is stretched out, more evil, and even more ghostly than usual. With all that being said, the 1st edition of this card can run you almost $400 in NM condition. When it comes to a PSA 10, this card costs anywhere from $1,300 to $1,700.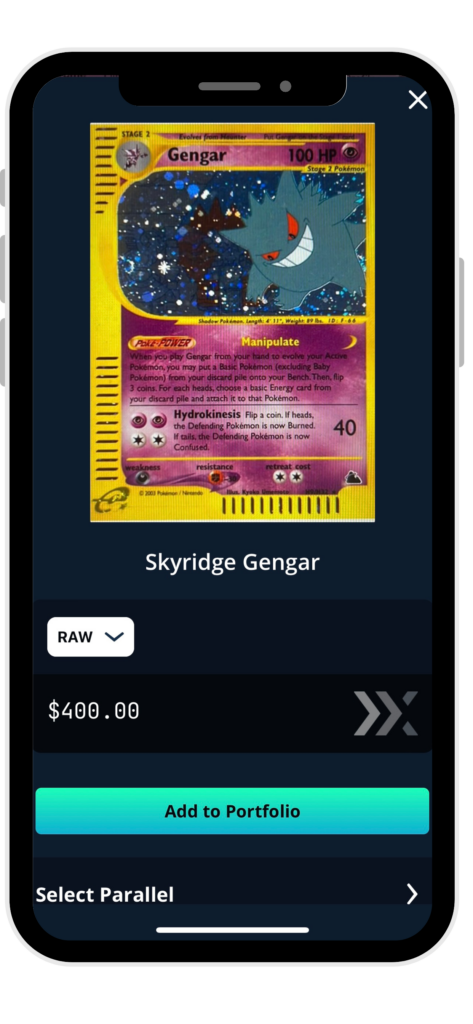 Click Here to Shop: https://ebay.us/ivCKIg
Here it is people, Gengar in all of its glory! And it comes as no surprise the Skyridge version of Gengar is topping off our list. Pokemon Skyridge was released in 2003 as part of the "E-Card Series" which was the first time in Pokemon Card history the design of the actual card was different. Not only that, Skyridge had a very low print run, meaning that there were not as many cards printed or released. In Skyridge, the Gengar Holo Rare card (raw) can sell anywhere from $400 all the way up to almost $600 depending on the condition. With that being said, if the card is a GEM MINT PSA 10, it is valued at around $4,600. A Skyridge Gengar PSA 10 has the LOWEST pop count of our list of just 76, which makes the Skyridge Gengar card more legendary.
There is no doubt about it, Gengar is one of the most legendary Pokemon characters of all time. Obviously, adding any of these cards to your collection would be a massive addition. And if you do end up adding these to your collection, make sure you scan them with Ludex to organize and track the value over time!
Download Ludex For Free!
---
Want more Ludex content?
Sign up for the LUDEX Newsletter to recieve the lastest posts right to your inbox!