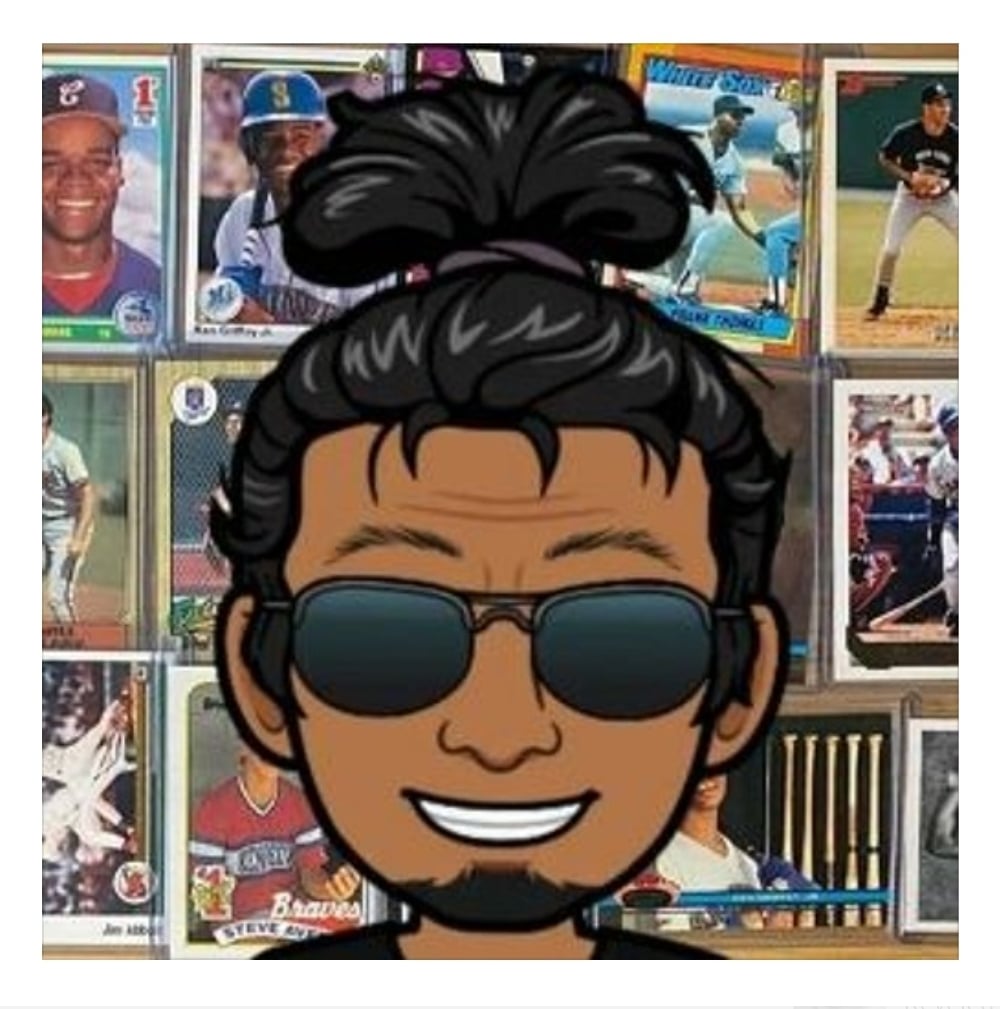 It's pretty easy to rate 1989 Upper Deck as the best release of that year. None of the manufacturers of that time knew exactly what to expect until it was too late. Upper Deck's debut had no real competition and placing Ken Griffey Jr. at the top of their checklist has given Upper Deck's first effort an almost mythical aura. By 1990, however, some manufacturers were prepared to go toe to toe with Upper Deck, including the debut of Leaf Trading Cards. Well, try as they might, Leaf and the rest of the pack were once again no competition to Upper Deck's sophomore effort.

What Upper Deck did in 1990 would go on to change the world of sports cards forever. That's not hyperbole. With Topps pushing 40 years in baseball, Upper Deck did what Topps and the other card manufacturers had failed to do; release signed and authenticated baseball cards inside of packs. Don't get me wrong, 1990 Upper Deck still has Junk Wax written all over it, as there are one million cards for every card in the checklist. That's 800 million, 1990 Upper Deck cards gathering dust in garages, card shops, and probably even in landfills all across our beautiful country. What sets 1990 Upper Deck apart from every other release from that year is 2,500 signed and certified Reggie Jackson autographs.

That lone autograph was the catalyst that helped to turn the page from "Junk Wax" to the Insert era of baseball cards. By 1994, the industry had left Junk Wax production figures in the rear view in favor of low print runs and increasingly hard to find inserts, autographs, and more. I'd wager to say that the first Upper Deck autograph delivered us collectors to where we are today. Don't believe me? Fire up your YouTube app and watch any video of someone opening a box of baseball cards. In many cases, base cards are disregarded as these new, young collectors only want and chase after autographs. The entire industry now revolves around how many "hits" one can find in a sealed box. In 2018, it was estimated that Shohei Ohtani signed over 20,000 cards and stickers for Topps and Panini America. Some collectors have even begun to reference the time we are currently in as the Junk Auto era. Is it fair? Maybe. I've pulled over 20 autographs in the past two months and not one has been worth more than a couple of dollars.

Home Run Hero

However you look at it, we are here thanks to Upper Deck's autograph innovation. What's even more fascinating is how ignored this piece of baseball card history has been up until recently. In 2007, I picked up a 1990 Upper Deck Home Run Heroes Reggie Jackson autograph for $67 dollars. At the time, Ken Griffey Jr.'s now iconic 1989 Upper Deck was still regularly selling for over $100. A C-note and change despite Griffey's HOF career winding down and having been derailed by injuries. The card sold so well in the 90s because we all thought Griffey Jr. was going to break Hank Aaron's all-time home run record. By the mid-2000s, it was clear he was not going to come close but his rookie card remained a cornerstone of any collection even though it's been well documented that Upper Deck was reprinting the card well into 1991 and selling it through the backdoor.

Upper Deck, a True Innovator

As far as 1990 Upper Deck, I just can't label it Junk Wax. This was a product with high quality cardstock, bright, crisp, and clear photography, well designed inserts, and the hobby's first pack-inserted, certified autograph. It was to be Upper Deck's first crowning achievement but certainly not their last because in 1997, they would introduce game-used memorabilia relics to baseball cards. A few years after that Upper Deck would "break the internet" by cutting up a game-used Babe Ruth bat for the first ever Ruth relic cards. They weren't even close to being done because the following year, Upper Deck released the first Babe Ruth cut signature, fresh out of a pack of cards. If not for some mid-2000 fumbles and shenanigans by its owner, Richard McWilliam, it may have been Upper Deck and NOT Topps Company that won the exclusive MLB licensing rights.

Today, the Junk Wax Bounty Hunter (@BeisbolCardBlog) salutes the true hero of the Junk Wax era, Upper Deck.
---
Want more Ludex content?
Sign up for the LUDEX Newsletter to recieve the lastest posts right to your inbox!