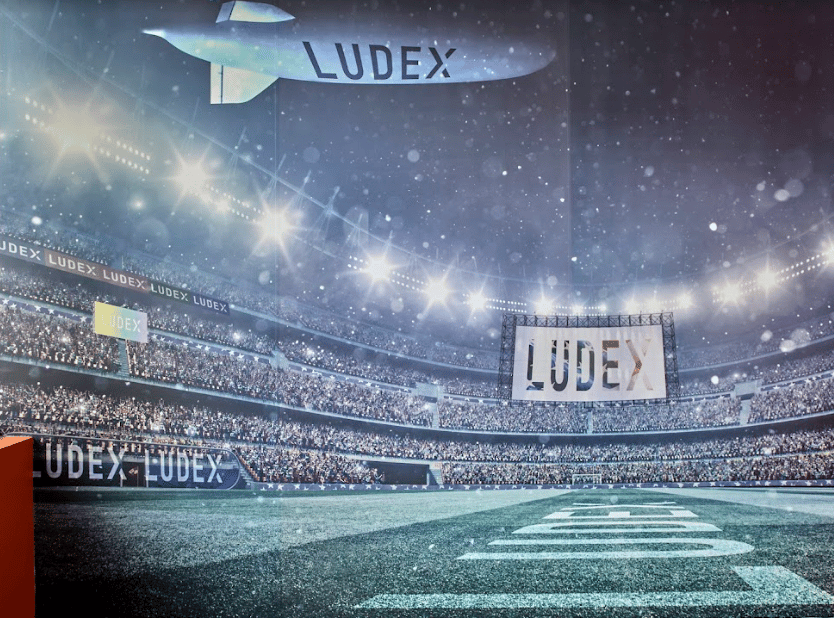 The Ludex Trading Card Collecting Glossary is a guide to the world of trading card collecting. Learn what the hobby's favorite terms, acronyms, and slang mean here.
Card Types
Acetate — A clear, transparent plastic occasionally used by trading card manufacturers. Could also be used as the surface of a traditional paper card typically of higher-end products.
AU — Short for "autograph." You will see "AU" in eBay listings for cards; when spoken, they will mostly be called "autos".
Base Card — These are the most common cards in a set and are considered to be normal and not necessarily "special".
Cello Pack — A cello pack usually contains more than a standard pack of cards that you'd retrieve from a sealed box. Getting its name from "cellophane," some cellos are see-through to the point of being able to see the front and/or back cards.
Parallel — Parallels typically have the same design and photo as a base card but offer different colors, designs, or serial numbers. Popular parallels include foils, holograms (or holos), prizms, and refractors. More often than not, parallels are more valuable than base cards and inserts.
Raw — A card that has not been graded.
Redemption — This is a card that's mailed to the manufacturer (or redeemed online) in exchange for a hit, usually an autographed card. Redemptions mainly exist because of logistical problems getting autographs back from athletes before the boxes are due to ship.
Refractor — A refractor is a parallel of the base card. What differentiates a refractor is its rainbow-reflective appearance. Generally, these cards are highly valued from a collection standpoint.
Relic — This refers to any memorabilia that is in a card. More often than not, it is a piece of jersey.
RC — An abbreviation for "Rookie Card." Modern cards more often than not will have the "RC" printed on the front of the card, making it easier to identify it as that player's "rookie card."
Retail Pack — The opposite of hobby boxes/packs. These are the packs that you will see at places like Walmart and Target. They are cheaper but the odds of pulling something rare are lower. Retail is usually limited to manufacturers' biggest sets; the boutique stuff is typically hobby-only.
RPA — This is an abbreviation for "Rookie Patch Autograph." Meaning the card features a rookie's autograph and a patch relic. A very sought-after card for any collector.
Serial Numbered — A card that is printed and has had a manufacturer stamp the print run onto the card.
Short Print (SP) — A card (usually toward the end of a numbered set) that was printed in smaller quantities than the other cards. Short prints are often reserved for retired players or for image variations of a high-profile player's card.
Slabbed — Slang for a card that's professionally graded. The term comes from the slab case that will display the card's score.
Sticker Auto — These are autographs that an athlete signed on a sticker, and then the sticker was applied to the card. On-card autos are much more desirable.
Super Short Print (SP,SSP) — The exact same as a short print but even more rare. If they are numbered, they are typically limited to very small quantities like 15 or 25 total.
Variation — Features an aspect different from a base card. Typically, it's another image, a nickname, or an error. Variations are often accompanied by a serial number. A variation is a new version of the base and can be more difficult to identify than a parallel.
Wax — Wax packs, also called unopened packs, are collectible cards still in their original packaging. While card companies last produced wax packs back in the early 1990s, the term extends to later packages that are made from plastic or foil.
Card Collecting Terminology
Box Break — Opening packs and boxes on video (stream or recorded) where the audience has bought into some portion of the cards. The group is both watching the opening and owns the cards.
Breakers — These are individuals and groups who often open, or break, boxes of cards for entertainment purposes. While everyone who opens cards can be considered a "breaker" in their own right, popular breakers have become influencers and trusted voices in the Hobby.
Card Show — Card shows are the epicenter of the collecting universe. The biggest one every year is the National Sports Card Convention. Watch the Ludex vlog from the 2022 NSCC here.
Consignment — Services that offer storage, as well as possible selling, of your personal card inventory. Instead of keeping it in your closet or basement, these companies charge a fee to store your collection. Some may only store graded cards, or cards with certain values.
Flipper — These are collectors who see the value of a card similar to a stock or a DIY home renovation project; buy low, sell high. They track player and card values and often take gambles but can reap large rewards.
Full Art — Refers to a rare TCG card that has art that takes up the entirety of the card, rather than just the image window and its immediate surroundings.
Grade — Collectors will send cards to professional grading and authentication companies to be evaluated. Cards are graded based on their condition and assigned a score between 1 and 10. Also, cards can be graded "A" for Authentic, which means they are real cards but could have been tampered with and or in very poor shape.
Hangers — These are packs of cards typically sold in retail stores and are "hanging" from the metal racks and not packed onto shelves.
Hobby Box — These are generally what more serious collectors are after. Hobby boxes can typically only be found in hobby stores (or bought directly from manufacturers) and contain more cards, more inserts, and better odds than retail packs.
Hit — A hit means you scored/pulled a good card. Typically, within the Hobby, an autograph, serial numbered card, parallel, or relic cards are universally considered to be a hit.
Inserts — An Insert is a card that is part of a "subset", or set within the set, instead of being a part of the normal base set. They look different from the base cards and usually have different names, different card numbers, and completely different designs.
Junk Wax — Cards that were produced roughly from the mid to late 1980s to the mid-1990s. These cards were so mass-produced that their value has plummeted and cards from this era are NOT often sought after.
PC — Short for "Personal Collection," it is how you refer to what's in your collection.
Portfolio — Your entire collection on LUDEX.
Razz — A Hobby term for Raffle. Simple as that.
Secret Rare — These are very rare pulls from Pokemon and Yu-Gi-Oh packs.
Team Break — A format of the group breaking where buyers are assigned all the cards from a specific team. The price of entry typically increases based on the popularity of a team. However, some team breaks are randomized so that no one has control over the team they have.
TCG —This is an abbreviation for "Trading Card Game." Such as Magic The Gathering, Pokémon, and Yu-Gi-Oh.
Case Hit — Refers to the usual approach by manufacturers to include at least one big card per case. These big cards are referred to as the case hit and generally are the best card in the case. Examples: Color Blast out of Panini Prizm, Downtown out of Optic.
Ding — Usually this refers to a damaged corner. A ding could be a nick in the card, but almost always is related to the corners of the card.
CARD PROTECTION & SHIPPING
Penny Sleeve — An inexpensive, thin plastic sleeve used to protect a trading card, typically used in tandem with a top loader.
Toploader — A durable protective sleeve for a card. The name comes by way of the fact that you insert the card from the top of the sleeve.
PWE — An abbreviation for "plain white envelope." This is the least protective way to ship a card, as it's liable to be bent and/or damaged when being tossed around with all the other mail in the postal service.
BMWT — A common abbreviation for "bubble mailer with tracking." It's typically how higher-end cards should be shipped to the buyer as it provides extra protection. Want to learn how to best ship your trading cards? Watch our Hobby 101 on the Ludex Youtube channel.
One-Touch — This is a type of hardcover case for protecting a card. It has a magnet seal, so it's very easy to put the card in and close the case without risking damage to the corners. A one-touch usually runs a couple of dollars.
MANUFACTURERS
Donruss — A company that originally produced confectionery but later pivoted to trading cards, specifically entertainment cards. Eventually acquired by Panini.
Fleer — Was the first company to successfully manufacture bubble gum and introduced baseball cards and continued to produce cards until the brand was acquired by Upper Deck in 2005.
Topps — Originally manufactured chewing gum and candies, Topps evolved into one of the best-known and leading producers of trading and sports cards.
Panini — Based in Modena, Panini produces books, comics, magazines as well as trading cards. Initially sold figurines, but evolved into selling stickers of soccer players.
Bowman — Founded in 1927, Bowman produced a line of baseball cards that rose in popularity in the '40s. Acquired by Topps in 1956 reintroduced the brand back in 1989. Bowman is popular for the 1st Bowman brand which is essentially a baseball prospect's first official card.
Leaf — Founded in 2010, Leaf produces trading cards and sports collectibles. Leaf famously agreed to a 100-card set with Muhammad Ali revolving around the fighter's illustrious career.
Upper Deck — Founded in 1988, the company started out with glossy fronts and shot to popularity. While they made famous cards like the 1989 Ken Griffey Jr rookie card, Upper Deck no longer makes licensed baseball cards and is mainly focused on hockey card production currently.
GRADERS & AUTHENTICATORS
PSA — Professional Sports Authenticator is the largest and most trusted third-party trading card authentication service. They are an excellent tool for verification and grading.
PWCC — Started as a "Pre-War Card Collector" with a focus on vintage cards, has now expanded and hosts one of the largest trading card marketplaces and grading services.
CGS — "Collectible Grading Service" European-based grading service. A bit newer to the grading space.
CGC — "Certified Guaranty Company" A company that assesses the condition of the cards submitted to them and grades them out of 10 based on the centering, corners, edges, and surface condition of the card.
Beckett— Commonly referred to as BGS is Beckett Grading Services and the company mastered the print media, simplifying pricing guides and titles as well as other collectible information and resources.
SGC — Is a well-established leader in the authentication industry and has been providing certification and authentication for collectors in a variety of hobbies.
GMA — Newer to the space, and one of the most affordable options to get your cards slabbed and rated.
CSG — Membership model with advanced materials for great display and protection.
MARKETPLACES
COMC — Is a marketplace for buying and selling sports and gaming cards, as well as comics and other collectibles.
eBay — Long been the go-to spot for buying and selling, eBay helps make buying and selling all cards possible.
LCS — Local Card Shop/Local Card Store – An abbreviation referring to the stores dedicated to selling hobby cards in your vicinity. The opposite of Retail where this is only a small piece of the business involved in selling cards, like Target and Walmart. Check out our visit to Elite Sports Cards in Chicago on the Ludex Youtube channel.
Alt — One-stop shop for sports card exchange. Allows for auction sales and provides market trends.
StockX — Buy and sell hot commodities such as sneakers, trading cards, and other collectibles.
CardLadder — Track and grow your collection with analytics for millions of cards.
---
Want more Ludex content?
Sign up for the LUDEX Newsletter to recieve the lastest posts right to your inbox!