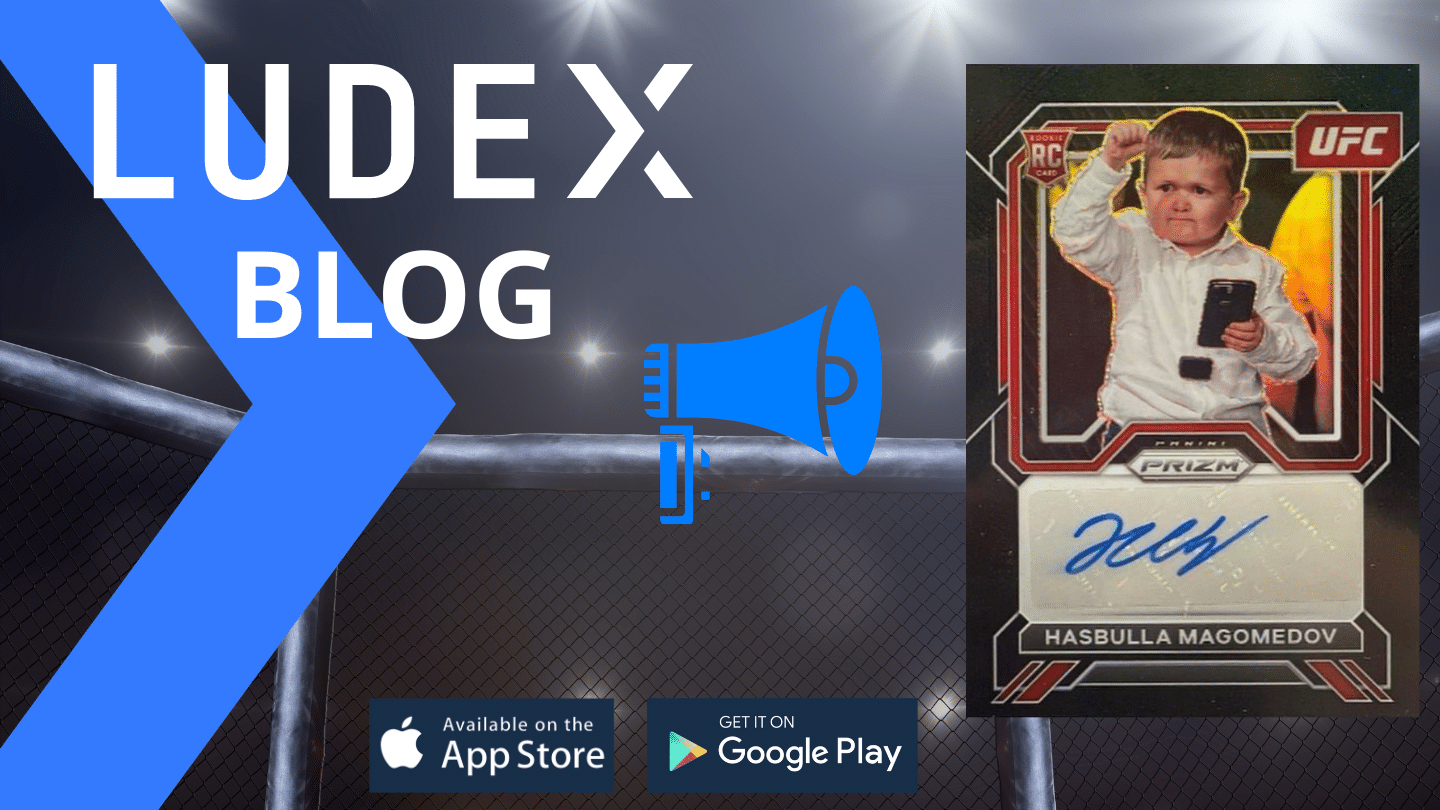 2023 Panini Prizm UFC
2023 Panini Prizm UFC features some of the biggest superstars in combat sports, but there is one card that has outshined every fighter in the set…and that is Hasbulla's rookie card. Hasbulla Nurmagomedov is a Russian social media personality who has taken the digital media world by storm. His popularity began because of his relationships with many Dagestanian UFC fighters including Kahbib Nurmagomedov and Islam Makhachev. Since Hasbulla is so involved with fighters and the UFC, Panini and the UFC worked out a deal to have him included in the latest Prizm set. 
Hasbulla's Prizm cards have skyrocketed in price and have become THE chase card out of the set. His Gold Shimmer /3 sold in April for $25k and a Gold Autograph /10 sold in May for $12k. The hype around Hasbulla's rookie cards has been crazy, but did you know that technically it is not Hasbulla's first time featured on a card?
Tyson Beck, an artist from Australia actually designed Hasbulla's very first trading card in 2022, which did feature autographs by Hasbulla. Some of the designs even featured both Khabib and Hasbulla on the same card. So even though his first licensed card is featured in Panini Prizm, which a lot of people are calling his true rookie card. Hasbulla's true first-ever trading card was released in 2022 by Tyson Beck.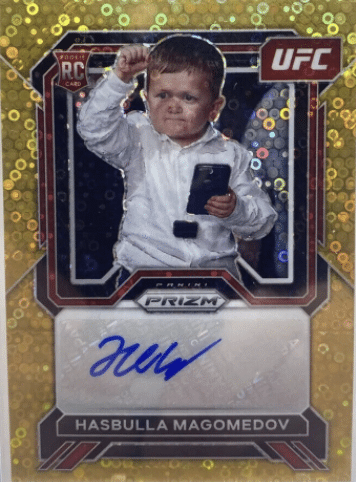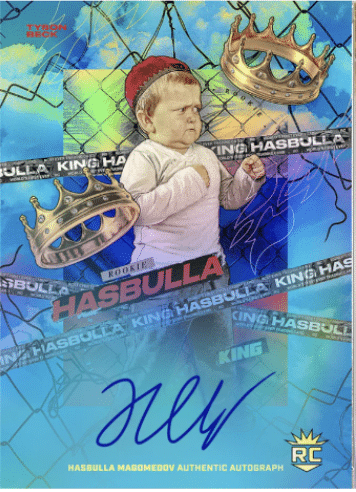 ---
Want more Ludex content?
Sign up for the LUDEX Newsletter to recieve the lastest posts right to your inbox!