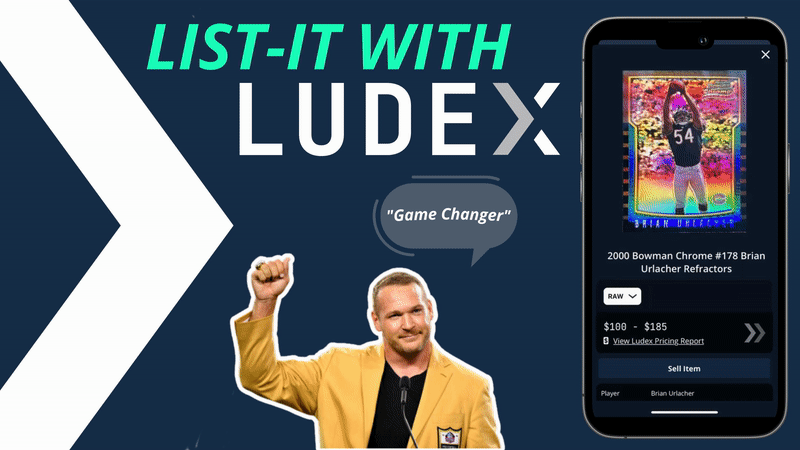 We are very excited to launch our newest feature: List It With Ludex. This feature will allow our members to list cards on eBay in seconds, which we believe will truly change the game for collectors. Our goal at Ludex has always been to make collecting cards as convenient as possible. We cannot wait to introduce the ability to monetize your collection to our app!
There are many ways to sell your sports and trading cards such as card shows, social media, and of course online marketplaces such as eBay. With that being said, there is no bigger marketplace than eBay, which is why we decided to develop our List It With Ludex feature. As the Hobby exploded to new heights in 2020 during the COVID-19 pandemic, so did sport and trading card sales on eBay. 45 Million Trading cards were sold on eBay in 2020, resulting in billions of dollars in sales. Not only that, there were nearly 41 million new listings, which averages to over 100 new listings per minute.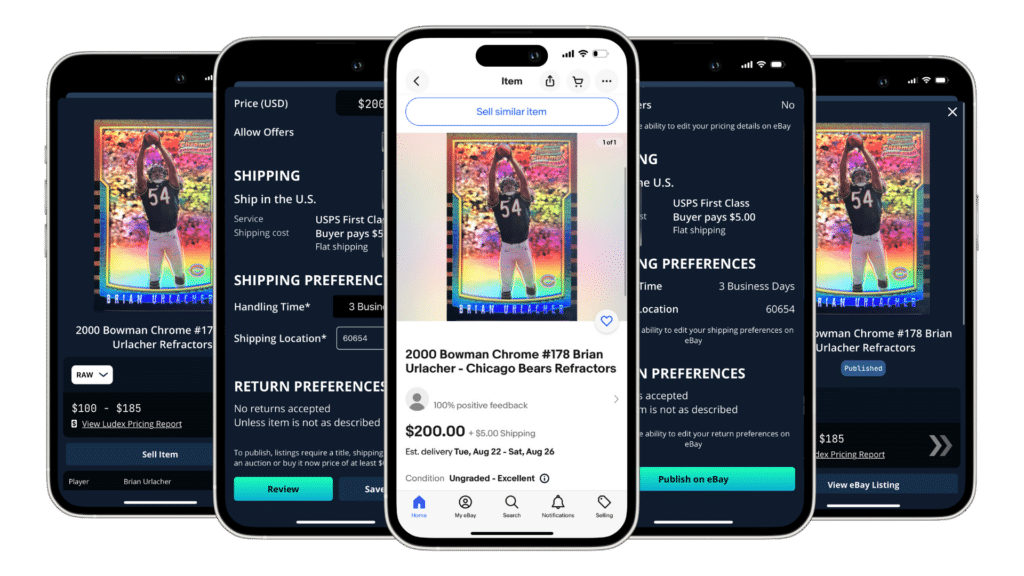 Those statistics blew our mind, especially because during that time people were spending several minutes creating just one listing, taking time to type out every piece of information. Times have changed, now with the List It With Ludex feature all the card information and data is pre-populated for the seller. Meaning that all the seller needs to do is choose the price, auction style/buy it now, and shipping details. This feature will help save sellers hours and hours of time when it comes to listing their cards, resulting in more sales!
We are extremely proud and excited to get this feature in the hands of our members! Thank you for the support and for the first time ever: SCAN, VALUE, AND MONETIZE your collection with Ludex!
---
Want more Ludex content?
Sign up for the LUDEX Newsletter to recieve the lastest posts right to your inbox!