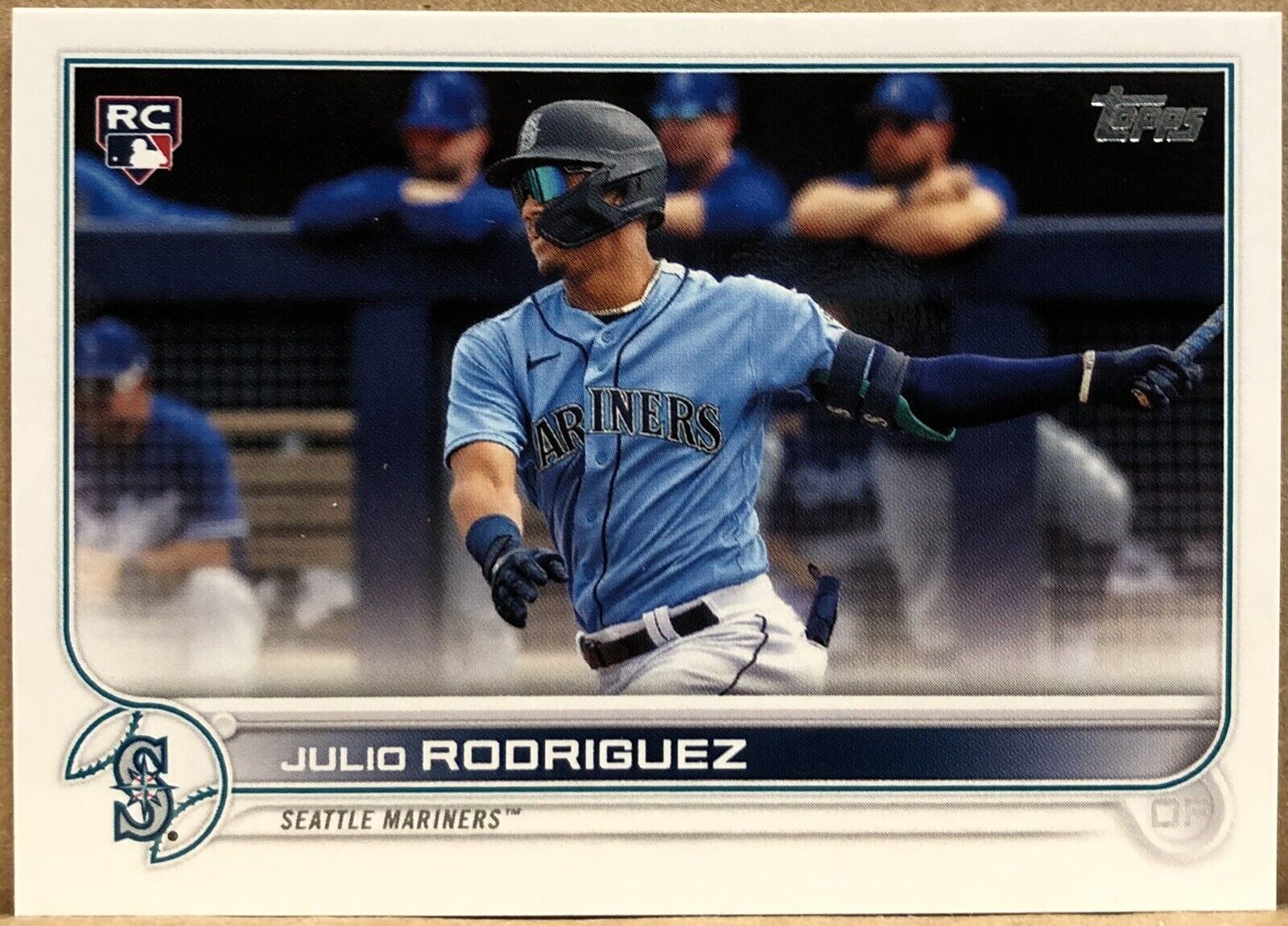 We've all waited patiently for 2022 Topps Series 2 to release. Now that it's out, it's time to rip. The 3 most sought after rookies cards in Series 2 are short prints this year. Here's who you should be looking for when opening Topps Series 2 boxes and packs:
1. Bobby Witt Jr.
The junior takeover of the MLB has another superstar to claim in 21 year old Kansas City Royals rookie Bobby Witt Jr. Son of former pitcher Bobby Witt, Witt Jr. is a smooth fielding shortstop who can really rake. Witt Jr. was the #2 overall pick in the 2019 MLB Draft, and he has impressed at every level with his strong arm and dynamic bat. Collectors and investors alike will be looking to pull Witt Jr. rookie cards from 2022 Topps Series 2 as well as Topps Chrome.
2. Julio Rodriguez
The Seattle Mariners have a tall, sweet swinging outfield prospect that has everyone in the league buzzing. No, you didn't time travel to 1989, and the player's last name isn't Griffey, it's Rodriguez. 21 year old Julio Rodriguez is a name you'll hear all season long and for good reason, this kid is a stud. With Rodriguez, his ceiling is higher than the old Kingdome roof. He's a 5 tool player who you'll be hearing about for a long long time. I will definitely be hoping to pull his short printed rookie card in 2022 Topps Series 2.
3. Spencer Torkelson
It didn't take long for the #1 overall pick in the 2020 MLB Draft to make his way up to the big leagues. Detroit Tigers first baseman Spencer Torkelson is here to show the world that he is the real deal. It's been a while since Detroit has had a fun team to root for, but with the addition of rookie Riley Greene, the future may be here sooner than scouts thought for the Tigers. So if you're wondering why the Tigers will be an expensive team snag in a 2022 Topps Chrome break later this year, blame Torkelson and Greene.
---
Want more Ludex content?
Sign up for the LUDEX Newsletter to recieve the lastest posts right to your inbox!