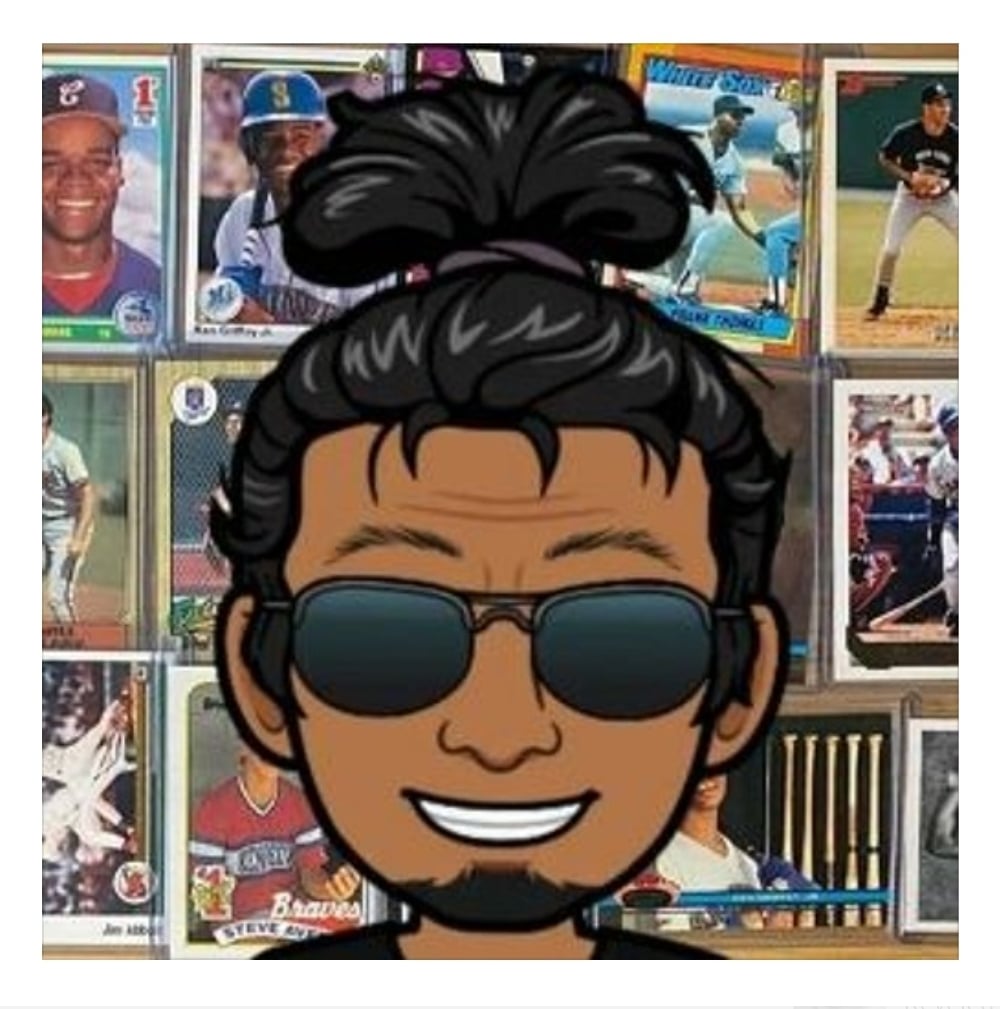 By now, you're probably seeing RED. Well, at least you are if you read my Ludex introduction and were planning to cash out on that "deal of a lifetime" you purchased at a garage sale last month. You're seeing RED because you've come to accept that you're likely never to see those $200 again and now you're stuck with 10 boxes of Junk Wax baseball cards clogging up your garage. It's only a matter of time before your wife notices and starts nagging you to find a new home for them. You're also seeing RED because inside most of those boxes are loose baseball cards from 1990 Donruss. RED. That was the color they chose and the checklist has 716 of them and it's believed that 2,000,000 of each of the 716 cards in the set were printed. That means there are over 1 billion RED Donruss cards in the world, or at least there were at some point before they started making their way into landfills all over the U.S. By now, there's much less than 1 billion RED cards but you're certain a good portion of them are rotting away in your garage.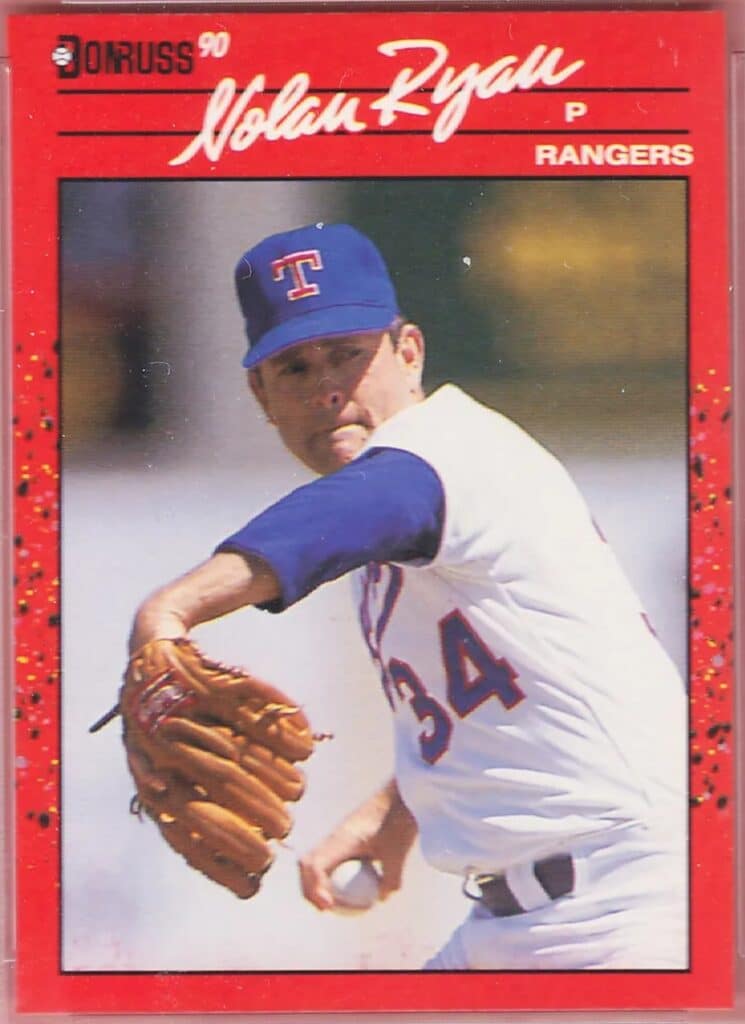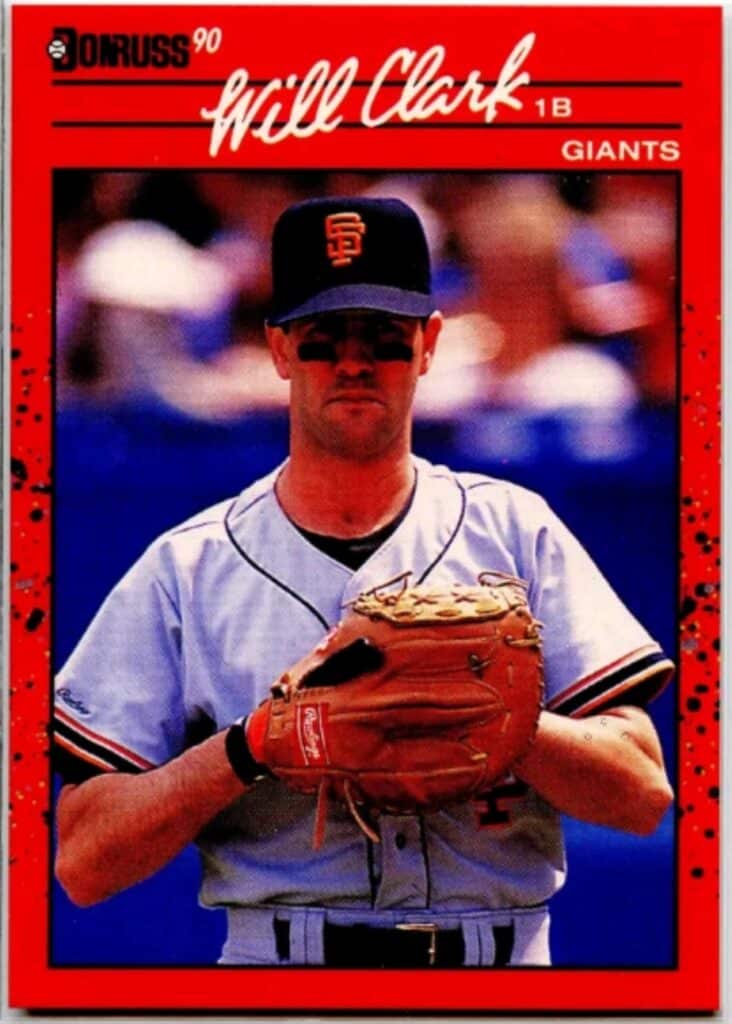 Never fear, the Junk Wax Bounty Hunter is here to help. Yes, 1990 Donruss is worthless if all that you care about is money. In sentimental value, however, yeah, it's still pretty worthless. There were much better options in baseball that year, including the debut of Leaf and the sophomore effort from Upper Deck. There are, however, some special Donruss cards out there to keep an eye out for. These range from the somewhat rare, to a bit hard to find, all the way down to mythical levels of elusiveness. You are more likely to find Noah's Ark than you are to find some of the cards I'm about to show you. Oh, you're not pushing 50 with chronic back pain? Fine, these cards have an even lower spawn rate than a shiny Detective Pikachu from Pokemon Go. 
1990 Donruss Preview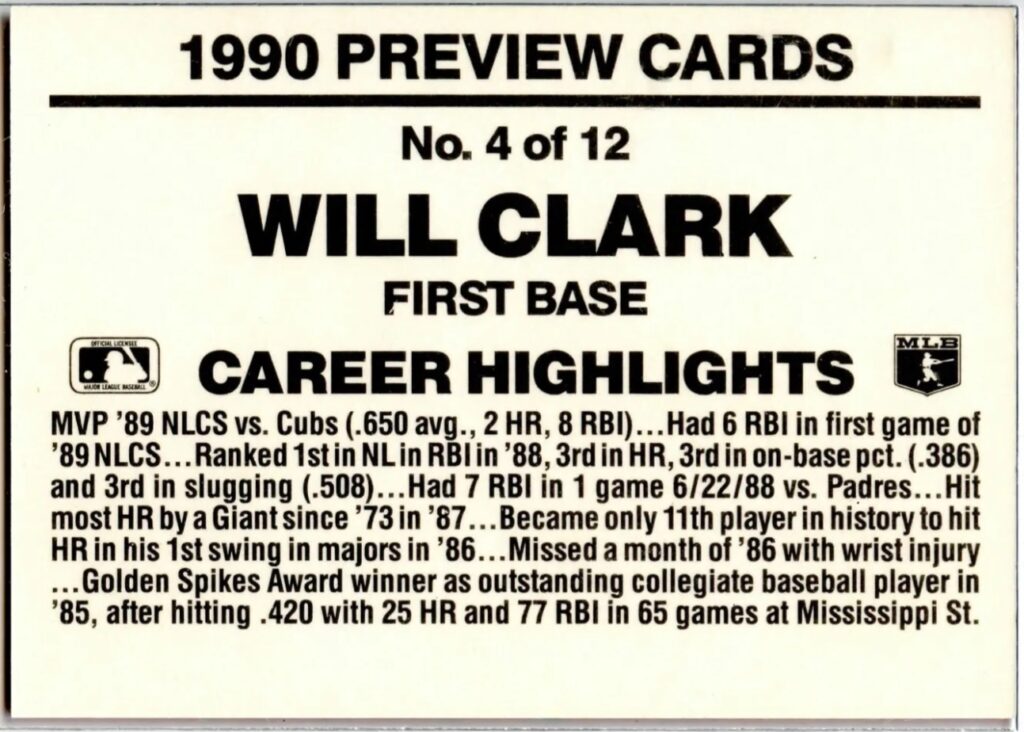 This is a 12-card promotional set that was available to master distributors and dealers who purchased cases directly from Donruss. These cards are usually readily available on eBay but not in high quantities and never for cheap unless the seller is unaware of what he/she possesses. There's currently a complete 12-card set available on eBay for $250. If by chance you consider yourself to be a 1990 Donruss completist, this is one set you have to track down and also one that is very possible to complete. I've attached the front and back of a 1990 Donruss Preview Will Clark so you can set your hobby radar and know what to look out for.
1990 Donruss Baseball Aqueous Test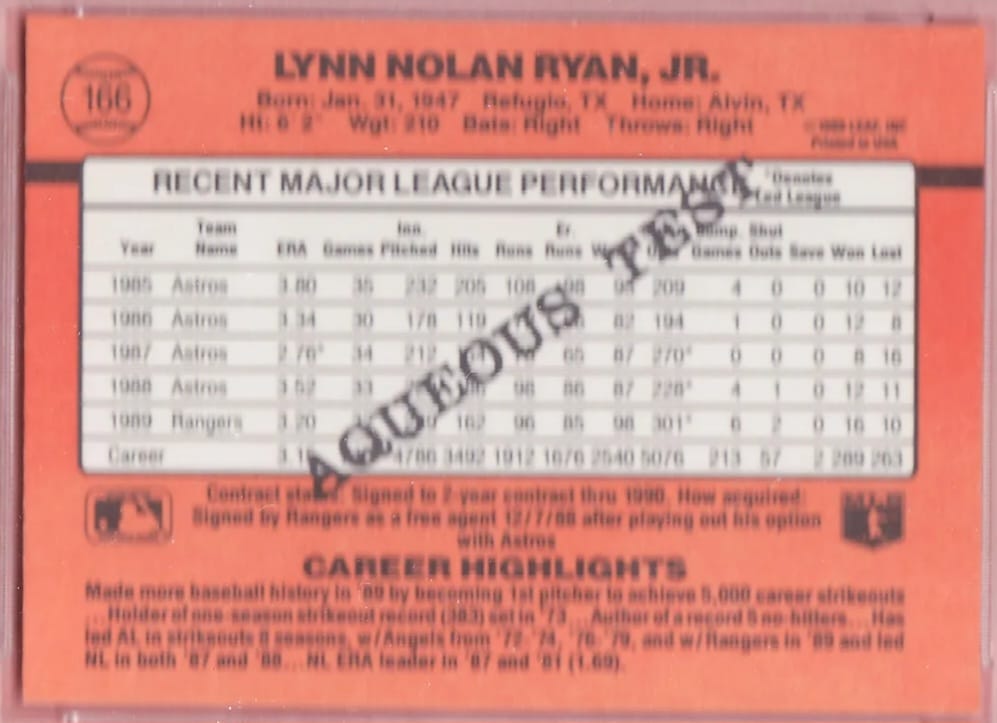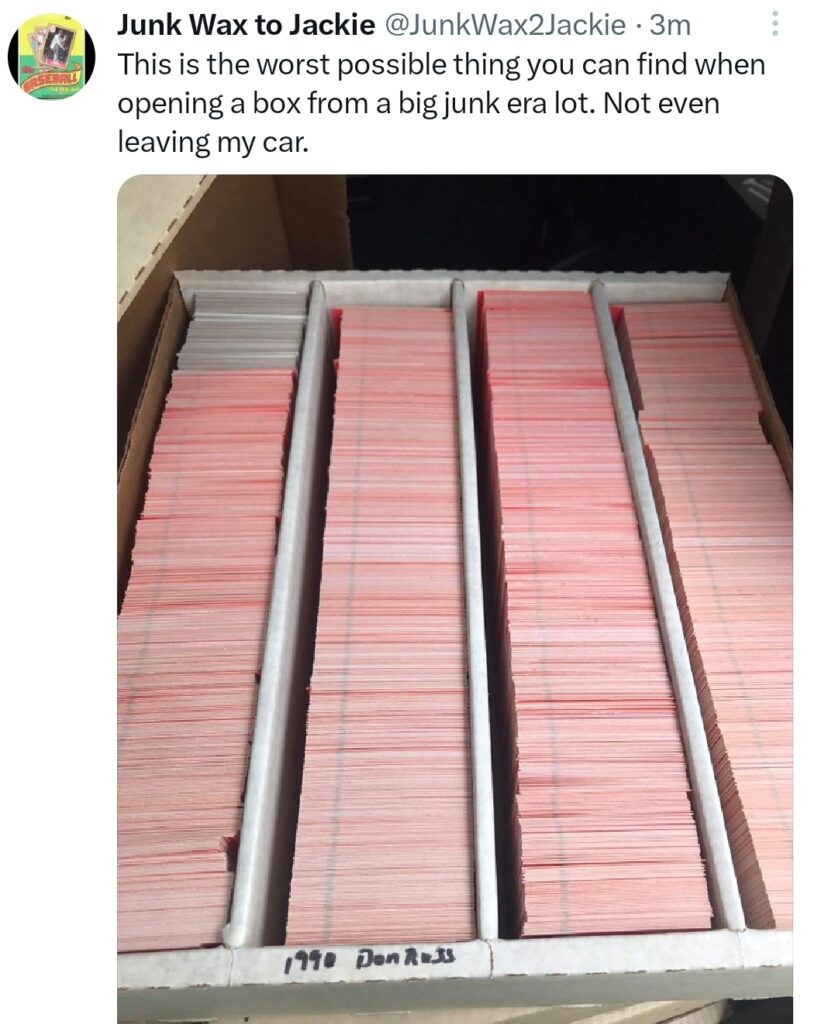 This here is a tough one to find, so much so that for serious player collectors, it's considered a "white whale". For example, I've been collecting Jose Canseco cards for 33 years and have never seen a 1990 Aqueous Test in person. In that entire time, I've only seen 3 come up for auction and they are always out of my price range. Speaking of 1990 Donruss completists, this is where your journey ends because you will never be able to put together a full set unless you're a millionaire and have years available to do nothing but wait around. As for the set, there are 264 cards from the base set that have the Aqueous Test markings on the back. To be specific, 236 base cards, 9 Diamond Kings, 9 Rated Rookies, and 10 MVP subsets. The only difference these cards have on the front compared to regular Donruss cards is a semi-glossy finish. The story goes that these cards were never to be issued to the public but were mistakenly sold off by a former Donruss employee. The estimated print run of these cards is believed to be around 5,000 or approximately 20 copies of each player.
1990 Donruss Baseball Blue & White Test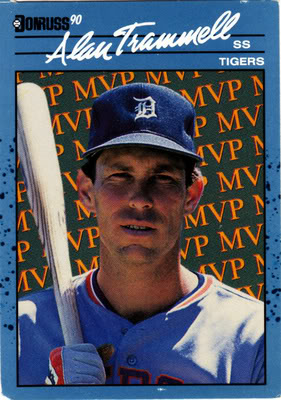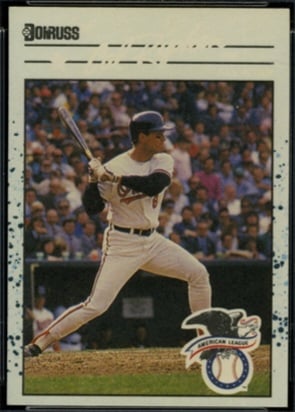 Do you want exclusivity? Welcome to the VIP lounge of 1990 Donruss. This is where all the elite collectors are hanging out. There's no RED anywhere in sight, just a sea of blue & white, and by "sea", I mean around 228 or approximately less than 5 of each player. If you happen to own the Blue & White Test of your player, congratulations. You have won the game of 1990 Donruss that hundreds of thousands of collectors have lost for more than three decades. It's fair to say, other than the first 1/1s that began popping up in Fleer & Pinnacle Brands in 1997, that these Blue & White Test cards are perhaps the rarest baseball cards of the entire decade, and if by chance you find some, you've hit the jackpot. Just be careful because there is a 1990 Donruss box set called Baseball's Best that also happens to be blue and worth less than 1% of a Blue & White test card.
So there you have it. Hope you were taking notes. Now, go out there and hit those thrift shops and garage sales with your newfound knowledge, and don't be afraid to dig through that bin of Junk Wax because you never know when you'll find a piece of 1990 Donruss treasure.
Until Next Time,
---
Want more Ludex content?
Sign up for the LUDEX Newsletter to recieve the lastest posts right to your inbox!