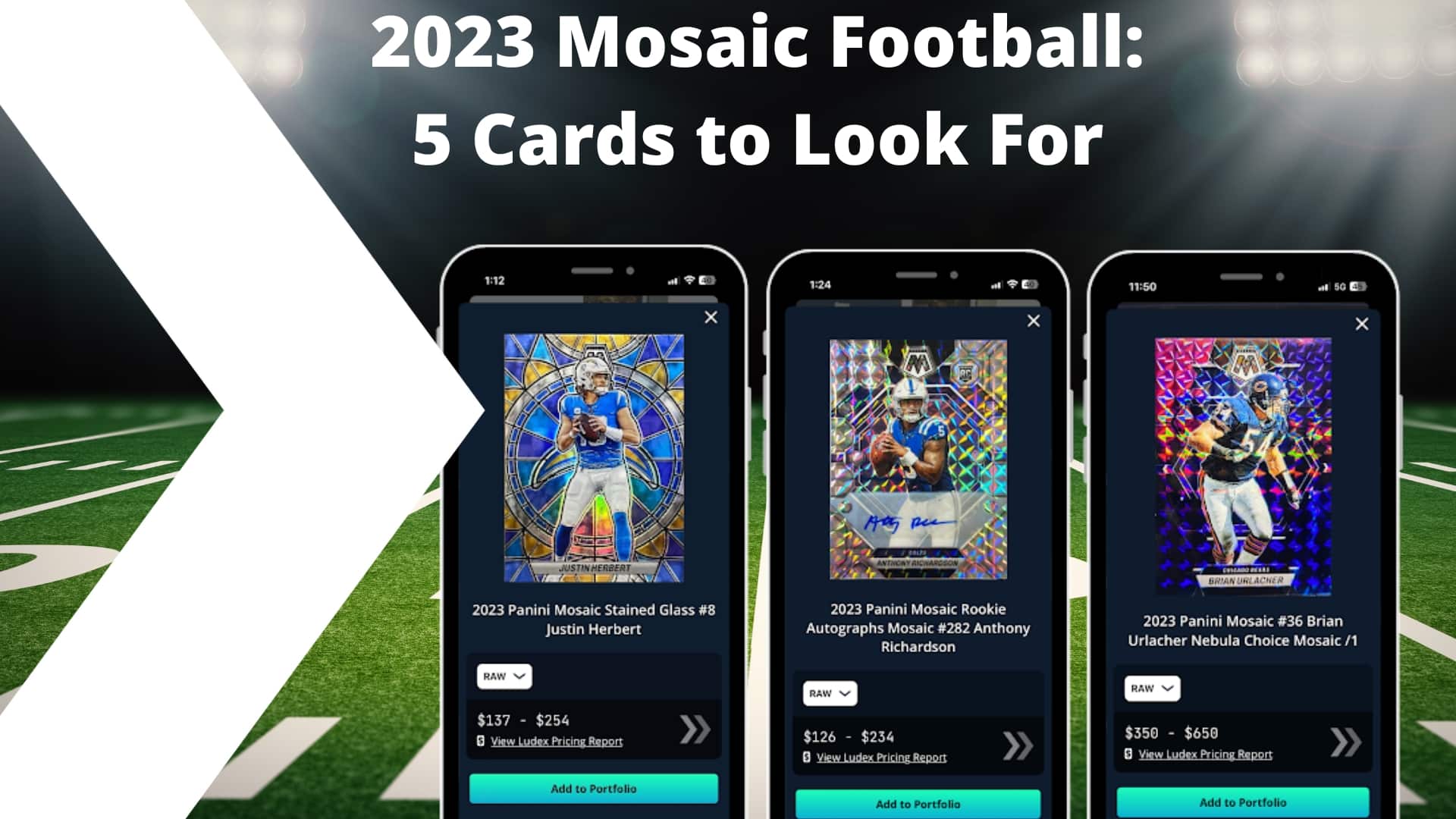 Panini Mosaic has been one of the most popular football sets for many years now. Available in both retail stores and hobby shops, Mosaic has only been a stand-alone product since 2020. Let's take a closer look at some of the top parallels, inserts, and case hits you can get from the 2023 Panini Mosaic Football.
Want a box? Click HERE to shop on eBay!
Nebula Parallel
The base set this year includes over 40 different parallels, making it hard to have a favorite. This year's base set includes a Nebula Choice 1/1 that displays a cosmic array of colors making this parallel a definite chase card for any collector. Of course, the most valuable versions of this parallel type would include popular players, especially rookies, such as CJ Stroud or Bryce Love. With that being said this parallel has a wide range of value, you can find one from $1,000 or all the way down to $82. Who better to show off the Nebula Choice parallel than Ludex's own Brian Urlacher.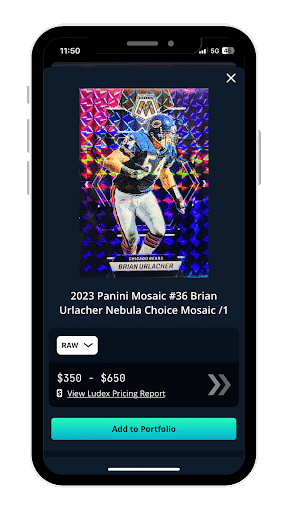 Nebula Parallels are available for purchase HERE on eBay!
Hobby Box Exclusive
Next up are the hobby box exclusive insert sets, meaning you can only pull these types of cards from a hobby box. Making these cards a little harder to pull, since they are only available inside of hobby boxes. The insert set names are Men of Mastery, Splash, Straight Fire, and Swagger. Just in case you are not familiar with what an insert is, think of it as a subset of the full set, so the card names and designs will be different from the regular base set. Each set does include parallels which can be seen below with a Patrick Mahomes Men of Mastery Gold Mosaic /10.
Click HERE to shop on eBay!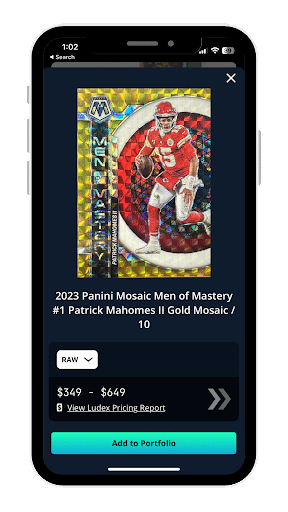 The Brand New Micro Mosaic
While hobby-exclusive sets are fun to chase, what's better than pulling a case hit? There are 12 boxes in a case, that means there is (on average) one of these cards in an entire case, that is pretty exclusive if you ask me. In this year's Panini Mosaic, a new case was introduced with the "Micro Mosaic" set. This awesome card design showcases player portraits with an abstract twist. Other great case hits were brought back as well, such as the "Stained Glass" set, which is always a popular chase.
Micro Mosaic: Click HERE to shop on eBay!
Stained Glass: Click HERE to shop on eBay!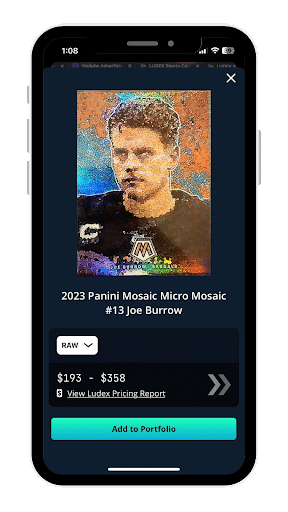 Autograph Sets
Last, but certainly not least. There are tons of opportunities to pull some autograph cards with over 5 different autograph sets. With such a loaded rookie class this year, especially at QB. It is best to keep an eye out for the "Rookie Autographs" set that also includes 12 different parallels, giving you a great chance of pulling something valuable.
Rookie Autographs are available for purchase HERE on eBay!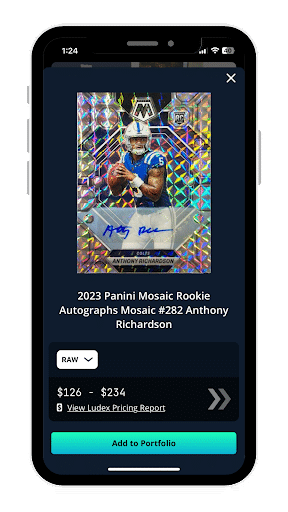 For all football fans, this product offers all sorts of opportunities to collect your favorite past and present players. With 40 base parallels and numerous others offered in an abundance of insert sets, the pull possibilities are endless. With a generational rookie class, this could be the year that you cash in on the NFL's next biggest star. Now that you've captured a good glimpse into what 2023 Panini Mosaic football has to offer, it's time to go chasing that card you've dreamt of.
Download Ludex For Free!
---
Want more Ludex content?
Sign up for the LUDEX Newsletter to recieve the lastest posts right to your inbox!